[Avionics Magazine 11-10-2016] Global Eagle Entertainment (GEE) has entered into a strategic alliance and investment agreement with Beijing Shareco Technologies to create new joint venture that will provide In-Flight Entertainment and Connectivity (IFEC) in China and exclusively service aircraft operated by HNA airlines. Shareco will make an initial primary equity investment in GEE of approximately $103 million, as well as contemplated additional primary and secondary common equity purchases upon the formation of the Joint Venture (JV) that would bring the total expected investment to $416 million.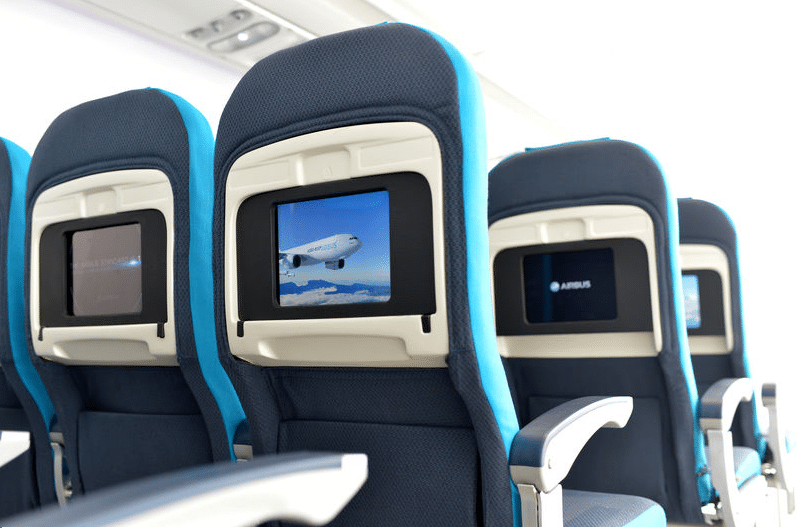 Airbus cabin featuring IFE. Photo: Airbus.
Under terms of the contemplated transactions, GEE and Shareco would form a JV to provide IFEC and passenger monetization services to HNA airlines. GEE would sell its equipment, including its Airconnect antennas, network services and engineering and product support directly to the JV. The JV would be the exclusive provider of IFEC to HNA aircraft. This fleet comprises more than 320 aircraft today and is expected to grow to more than 500 in the future.