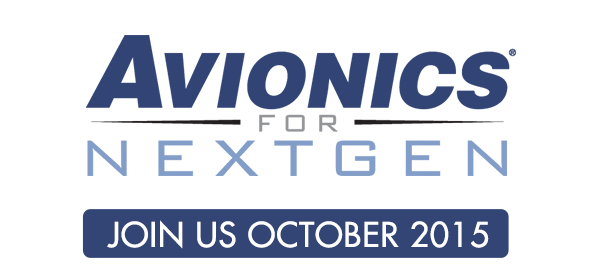 Now that the FAA is completing the foundational aspects of NextGen, the agency is working with the aviation industry to deploy more immediate benefits and capabilities produced by Air Traffic Management modernization for commercial and charter airlines and the flying public.
Avionics for NextGen 2015 will bring together key industry stakeholders, including airlines, pilots, air traffic controllers and avionics manufacturers, to discuss their experiences, challenges and solutions with the implementation of these new technologies.
Captain Brian Townsend
Flight Technical Operations
US Airways
Captain Brian Townsend, U S Airways, leads the airline's NextGen initiatives and regional airspace activities. Through his efforts, the airline has become a recognized leader in the development and successful implementation of performance-based operations resulting in optimized and integrated procedures in many areas of the NAS. Most recently, he was instrumental in partnering the airline with the FAA's SBS Office for early adoption of ADS-B applications and operations in Philadelphia and is supporting the recently formed ADS-B In Aviation Rulemaking Committee.
Captain Townsend has worked closely with the FAA's Air Traffic, Safety and Flight Standards operations and has collaborated with other carriers, general and business aviation, and the military in his efforts to move NextGen from concept to implementation. As a former air safety representative for the Air Line Pilots Association for ten years, Brian served as the Chairman of the National Airspace System Modernization Team and Vice Chairman of the Air Traffic Services Group. His committee work encompassed Performance-Based Operations, RNAV-RNP Procedures and Charting, Data Communications, Unmanned Aircraft Systems, ADS-B, Environmental Issues and a host of other areas and modernization activities. He more recently helped pioneer the Optimization of Airspace and Procedures for Metroplex (OAPM) as an Industry Representative on the Prototype DC Metroplex Study Team and continues to support that vital effort. The OAPM process is changing the way airspace and procedures will be developed throughout the NAS. Captain Townsend also serves as a member of the ADS-B In Aviation Rulemaking Committee, FAA/ATA CNS Task Force, and various RTCA working groups.
Brian has been a professional pilot for over thirty years, flying a variety of transport and general aviation aircraft. He devoted seven years to general aviation as a professional flight instructor and fixed-base/airport operations manager. He also flew business aviation operations as a member of the Flight Department of a Fortune 50 company prior to joining the ranks of a major airline.
Employed with US Airways (formerly America West) since 1990, he has flown the De Havilland Dash 8, B-737, and is currently a captain on the Airbus A319/320/321.
Speaker: NowGen – Status of Currently Fielded Technologies