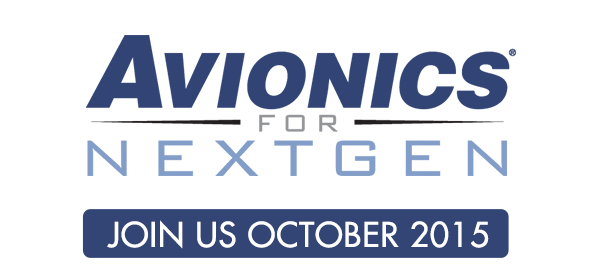 Now that the FAA is completing the foundational aspects of NextGen, the agency is working with the aviation industry to deploy more immediate benefits and capabilities produced by Air Traffic Management modernization for commercial and charter airlines and the flying public.
Avionics for NextGen 2015 will bring together key industry stakeholders, including airlines, pilots, air traffic controllers and avionics manufacturers, to discuss their experiences, challenges and solutions with the implementation of these new technologies.
Speaker Resources
Please email your bio and photo to Gary Sachs for posting on the program page of the Avionics for NextGen website and in the onsite program guide.
Presentation Guidelines and PowerPoint Template
Contact your moderator for details about your panel format. Panels will be set-up with interactive Q&A from the moderator –some panels may choose to use PowerPoint presentations. You specific session format will be finalized in the pre-conference panel call.
If your panel does require the use of a presentation, please use the Avionics for NextGen PowerPoint Template.
Please do not include general marketing/sales messages. Please email Gary Sachs at gsachs@accessintel.com with any questions.
**All speakers are advised to bring an electronic copy of their presentation on-site, even those who submitted a presentation via email prior to September 6, 2013.** ALL presentations are due in advance of your session. Please email to Gary Sachs at gsachs@accessintel.com.
You are responsible for your own travel expenses. A discounted rate of $129 per night has been secured at the Sheraton Hotel in Atlantic City, NJ. Hotel reservations can be made online or by calling the hotel directly at 609-344-3535 and mentioning Avionics for NextGen Conference.
Registration
All speakers receive a complimentary conference registration to attend all Avionics for NextGen sessions and networking events and meals. You are automatically registered upon confirmation of your speaking slot. Speaker guests receive an exclusive discount, please email Adriana Lora at alora@accessintel.com for more information.
Questions? Contact Gary Sachs, Event Coordinator, at gsachs@accessintel.com or +1-301-354-1460.