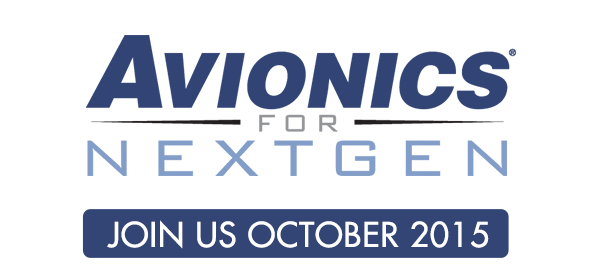 Now that the FAA is completing the foundational aspects of NextGen, the agency is working with the aviation industry to deploy more immediate benefits and capabilities produced by Air Traffic Management modernization for commercial and charter airlines and the flying public.
Avionics for NextGen 2015 will bring together key industry stakeholders, including airlines, pilots, air traffic controllers and avionics manufacturers, to discuss their experiences, challenges and solutions with the implementation of these new technologies.
Press Room
Avionics for NextGen provides members of the press with exclusive access to NextGen experts, leaders and executives speaking at the event.

To qualify for press credentials at the Avionics for NextGen Conference, you must:
Be affiliated with a nationally or regionally recognized, or industry-relevant media outlet and;
Hold an editorial title
As a registered member of the press at the Avionics for NextGen Conference, you will have access to all of the sessions during the Avionics for NextGen Conference; as well as the table top exhibits, the luncheon, refreshment breaks and the evening reception.

To register for press credentials; or for media-related questions, please contact:
Rebecca Lincks
Marketing Assistant
301-354-1780
rlincks@accessintel.com
Press Releases
The Avionics for NextGen Press Releases provide the latest information on program updates, keynote speakers and more.
Click Here to view all press releases regarding the 2012 Avionics for NextGen Conference.