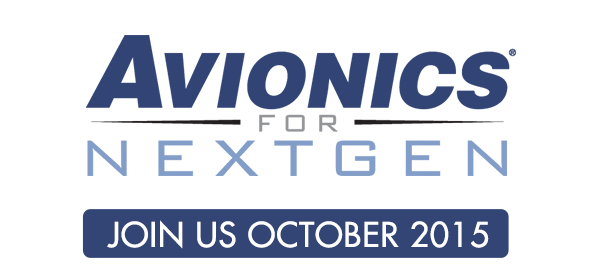 Now that the FAA is completing the foundational aspects of NextGen, the agency is working with the aviation industry to deploy more immediate benefits and capabilities produced by Air Traffic Management modernization for commercial and charter airlines and the flying public.
Avionics for NextGen 2015 will bring together key industry stakeholders, including airlines, pilots, air traffic controllers and avionics manufacturers, to discuss their experiences, challenges and solutions with the implementation of these new technologies.
Avionics for NextGen Networking Events
Monday, September 17, 2012
Join Avionics for NextGen as it hosts its inaugural Golf Tournament at the Harbor Pines Golf Club in Egg Harbor, New Jersey! Make connections with other aviation professionals over a causal day of golf on the challenging course of 12 lakes that cover 17 acres, sand traps including "Sand Creek" the half acre long bunker, rolling fairways and fast greens.
Contests include:
Lowest Score
Hole-in-One
Long Drive Contest
Closest to the Pin
Straightest Drive
Best Dressed
Golf Tournament Schedule:
11:00 a.m. Check-in
12:00 p.m. Shotgun Start- Box lunch included in Each Cart
6:00 p.m. Dinner- BBQ Buffet
6:30 p.m. Awards for winning teams
Don't miss your chance to kick off the Avionics for NextGen Conference with unlimited networking opportunities and friendly competition on the golf course! You can register for the Golf Tournament online or while registering for the Avionics for NextGen Conference.
Tuesday, September 18, 2012
Continental Breakfast
7:00 a.m. - 8:00 a.m.
Start your networking experience and enjoy a wonderful coffee and breakfast with experts, thought leaders, and fellow colleagues in the aviation community.
Networking Break and Table Top Exhibits Open
9:30 a.m. - 10:30 a.m.
Take a break from the sessions to network with fellow attendees and visit with market leading companies in the Table Top Exhibits.
Keynote Luncheon: NextGen's View from the Hill
11:30 a.m. - 12:30 a.m.
Hear about NextGen from a legislative perspective from Keynote Speaker- Congressman Frank LoBiondo.
A big part of the NextGen funding and implementation debate occurs in Washington, D.C., within the halls of Congress. FAA reauthorization has been passed, but questions about equipage mandates, funding levels and technology remain. Rep. Frank LoBiondo, member of the House Transportation & Infrastructure Committee and the Subcommittee on Aviation, will outline the NextGen discussion going on inside the Beltway. From a legislative perspective, what is the next step for NextGen? What are the funding hurdles, and how can they be overcome?

Networking Break and Table Top Exhibits Open
1:45 p.m. - 2:45 p.m.
Mix and mingle with fellow attendees during this networking break and visit the Table Top Exhibits to make connections with market leading companies.
Evening Reception
5:00 p.m. - 7:00 p.m.
A relaxing end to an educational day! Complete your networking experience and review the days events while enjoying complimentary drinks and hors d'oeuvres with friends and colleagues.