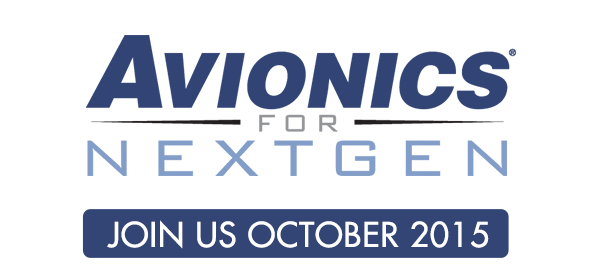 Now that the FAA is completing the foundational aspects of NextGen, the agency is working with the aviation industry to deploy more immediate benefits and capabilities produced by Air Traffic Management modernization for commercial and charter airlines and the flying public.
Avionics for NextGen 2015 will bring together key industry stakeholders, including airlines, pilots, air traffic controllers and avionics manufacturers, to discuss their experiences, challenges and solutions with the implementation of these new technologies.
Networking Events
At the Avionics For NextGen Conference, you'll discover endless opportunities to connect and collaborate with like-minded professionals, share strategies, and carry on conversations you started in the Conference sessions.
Tuesday, September 17
7:00 a.m. - 8:00 a.m.
Continental Breakfast & Table Top Exhibits Open
Start your networking experience and enjoy a wonderful coffee and breakfast with experts, thought leaders, and fellow colleagues in the aviation community.
10:00 a.m. - 11:00 a.m.
Networking Break & Table Top Exhibits Open
Take a break from the sessions to network with fellow attendees and visit with market leading companies in the Table Top Exhibits.
12:00 p.m. - 1:00 p.m.
Luncheon
Sponsored By:

Enjoy a hot meal where exhibitors and attendees can mix and mingle with colleagues and business associates in a relaxed and informal atmosphere.
1:00 p.m. - 1:30 p.m.
Networking Break & Table Top Exhibits Open
Mix and mingle with fellow attendees during this networking break and visit the Table Top Exhibits to make connections with market leading companies.
2:30 p.m. - 3:00 p.m.
Networking Break & Table-Top Exhibits Open

5:00 p.m. - 7:00 p.m.
Evening Reception
Review the days events while enjoying complimentary drinks and hors d'oeuvres with friends and colleagues.