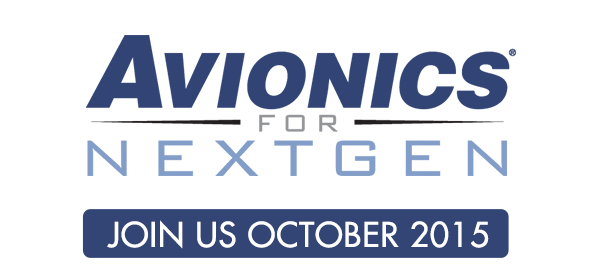 Now that the FAA is completing the foundational aspects of NextGen, the agency is working with the aviation industry to deploy more immediate benefits and capabilities produced by Air Traffic Management modernization for commercial and charter airlines and the flying public.
Avionics for NextGen 2015 will bring together key industry stakeholders, including airlines, pilots, air traffic controllers and avionics manufacturers, to discuss their experiences, challenges and solutions with the implementation of these new technologies.
John Kefaliotis
Vice President, NextGen Air Transportation Systems
Exelis Corporation


John Kefaliotis is Vice President, Next Generation Air Transportation for the Information Systems division of ITT Exelis. He currently leads strategy development for the air traffic management business area, including strategic planning, identifying and leading major program pursuit activities, and oversight of all Exelis commercial business in the aviation market.
Mr. Kefaliotis led the successful proposal effort and execution of the Automatic Dependent Surveillance Broadcast (ADS-B) program, a $1.8 billion NextGen initiative for the Federal Aviation Administration (FAA). He also led the winning Exelis bid of the $1.4 billion System Engineering 2020 (SE2020) pursuit, and is actively commercializing the extensive air traffic surveillance data set resident in the ADS-B network maintained by Exelis.
Mr. Kefaliotis has more than 40 years of experience in the air traffic control industry. After joining Stanford Telecommunications, Inc. in 1983, he served in roles ranging from engineer to executive, and after the acquisition of Stanford Telecommunications by Exelis, Mr. Kefaliotis focused on air traffic control system engineering and development activities.
From 1970 to 1983, he was an FAA employee serving as an air traffic controller, an air traffic control facility staff specialist, supervisor and manager in air traffic control facilities, and as an air traffic control research and development program manager. Mr. Kefaliotis has both terminal and en route experience, serving in the Oakland and Chicago Air Route Traffic Control Centers and in the Cleveland Air Traffic Control Tower.
Mr. Kefaliotis served seven years in the U.S. Navy. He holds a Bachelor's degree in Mathematics from Hayward University and Master's degrees in Transportation Engineering from the University of California, Berkeley and Computer Science from George Washington University.