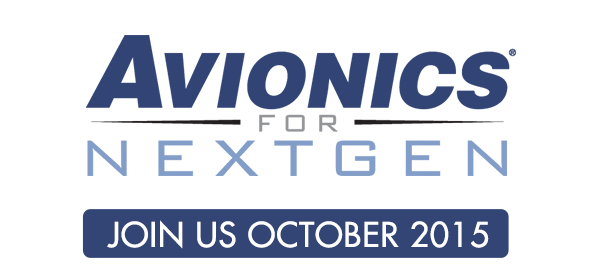 Now that the FAA is completing the foundational aspects of NextGen, the agency is working with the aviation industry to deploy more immediate benefits and capabilities produced by Air Traffic Management modernization for commercial and charter airlines and the flying public.
Avionics for NextGen 2015 will bring together key industry stakeholders, including airlines, pilots, air traffic controllers and avionics manufacturers, to discuss their experiences, challenges and solutions with the implementation of these new technologies.
Avionics for NextGen
Tuesday, September 18, 2012
Sheraton, Atlantic City, NJ
Hotel and Travel
Avionics for NextGen will take place at the Sheraton Hotel, Two Convention Boulevard, Atlantic City, NJ 08401. Click here for directions.

Who attends Avionics for NextGen?
The attendees at Avionics for NextGen will discuss NextGen technologies, challenges that arise during implementation and solutions for a successful transition into the future of aviation. Representatives from commercial airlines, military and government will be in attendance. Here is a sample of who attended the 2011 Avionics for NextGen Conference:
Avionics Support Group, Inc.
Delta Air Lines
Department of Transportation
Duncan Aviation
Federal Aviation Administration
Fedex Express
Flightworks Inc.
Joint Planning and Development Office (JPDO)
NAVAIR

Port Authority of NY & NJ
Southwest Airlines
U.S. Air Force
U.S. Air Force Research Laboratory
U.S. Army
U.S. Crest
United Airlines
US Airways
Interested in purchasing the Conference proceedings? Click here to access the complete Conference presentations.
Click here to sign up for updates on 2013 Avionics for NextGen Conference!