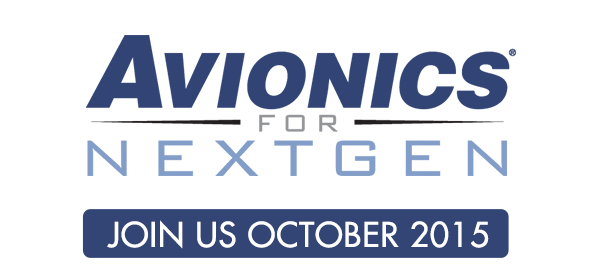 Now that the FAA is completing the foundational aspects of NextGen, the agency is working with the aviation industry to deploy more immediate benefits and capabilities produced by Air Traffic Management modernization for commercial and charter airlines and the flying public.
Avionics for NextGen 2015 will bring together key industry stakeholders, including airlines, pilots, air traffic controllers and avionics manufacturers, to discuss their experiences, challenges and solutions with the implementation of these new technologies.
Michael J. Dyment
Founder and Managing Partner, NEXA Capital Partners, LLC
General Partner, NextGen Equipage Fund, LLC
Mr. Dyment is the Founder and Managing Partner of NEXA Capital Partners. NEXA Capital is an investment banking firm helping clients develop and implement effective corporate finance, capital investment and M&A strategies. NEXA has served small, mid-market and large aerospace companies since 2007. Recent NEXA clients include ITT Corporation (NYSE: ITT), Iridium World Communications (NASD: IRID), Avantair Inc. (OTC: AAIR) and other public and private companies. With all NEXA projects, Mr. Dyment assumes overall responsibility, working with senior client executives and NEXA teams to design programs having measurable and sustained impact upon clients' enterprise value objectives. Mr. Dyment is also a founder and General Partner of the NextGen Equipage Fund, which finances the NextGen supply chain.
Mr. Dyment has been a senior managing director, partner or principal with PricewaterhouseCoopers LLP, with Arthur Andersen LLP, and with Booz Allen & Hamilton Inc. He was also an officer and vice president of the Transportation Practice of A.T. Kearney, Inc. When at PwC, he was principal advisor to ITT on its 2007 $1.85 billion ADS-B award from the U.S. FAA. At A.T. Kearney, Inc. he led the acquisition and financial advisory team that ultimately secured the $1 billion purchase of Jet Aviation for Permira Beteiligungsberatung GmbH. He has over the years advised many airlines on restructuring, and financing and leasing aircraft and engines worth hundreds of millions of dollars in value. His career in aerospace began inside the supply chain, where in the early 1980s he was an engineer and eventually Product Manager for GPS avionics and geodetic programs at Canadian Marconi Company in Montreal.
Mr. Dyment's past clients include the world's leading aerospace companies such as the Boeing Company, Embraer Empress Brasileira de Aeronautica S.A., Lockheed Martin Corporation, ITT Corporation, Inmarsat and Rolls-Royce to name several. In business aviation and related sectors, he has advised NetJets Inc., Jet Aviation, Inc., American Express, Intel Corporation, the National Business Aviation Association, and many others. Airline and aviation industry clients include brand names such as Delta Airlines, Lufthansa, Swiss, easyJet, Grupo TACA and Orbitz. In the financial sector, Mr. Dyment has been a trusted advisor to investment funds and asset investment companies for years, including Permira Fund, Pembroke Capital, and others. He also has been an advisor to top policy makers and agencies such as the U.S. Federal Aviation Administration, the Transportation Security Administration, and the National Academy of Sciences.
He speaks widely on aerospace matters, and his opinion is regularly sought by the media. He has been quoted in the Wall Street Journal, the International Herald Tribune, the Financial Times and the Los Angeles Times, for example. He has contributed to stories in Forbes, Wired Magazine and Business Week, and has been a guest on CNN, MSNBC, CBS and ABC offering insights on aviation industry matters. He is a current member of the Aviation Week Magazine Board of Advisors on Top Performing Aerospace Companies and Top Performing Airlines.
He holds a Master of Science in Aeronautics and Astronautics from the Massachusetts Institute of Technology, and a BSc.Eng. in Geodesy and Geomatics from the University of New Brunswick.
Mr. Dyment, a U.S. Citizen, lives in McLean, Virginia with his wife Eleanor and four children.
Speaker: Public-Private Partnerships: Providing the Foundation for NextGen Implementation