[Avionics Today 01-05-2016] Global commercial aerospace subsector revenues are projected to increase by 3.4 percent in 2016 according to a new report released by Deloitte. Continued demand for new commercial aircraft, new technologies, strong passenger traffic, and military spending prompted by activity in the Middle East, will drive the growth, according to the report.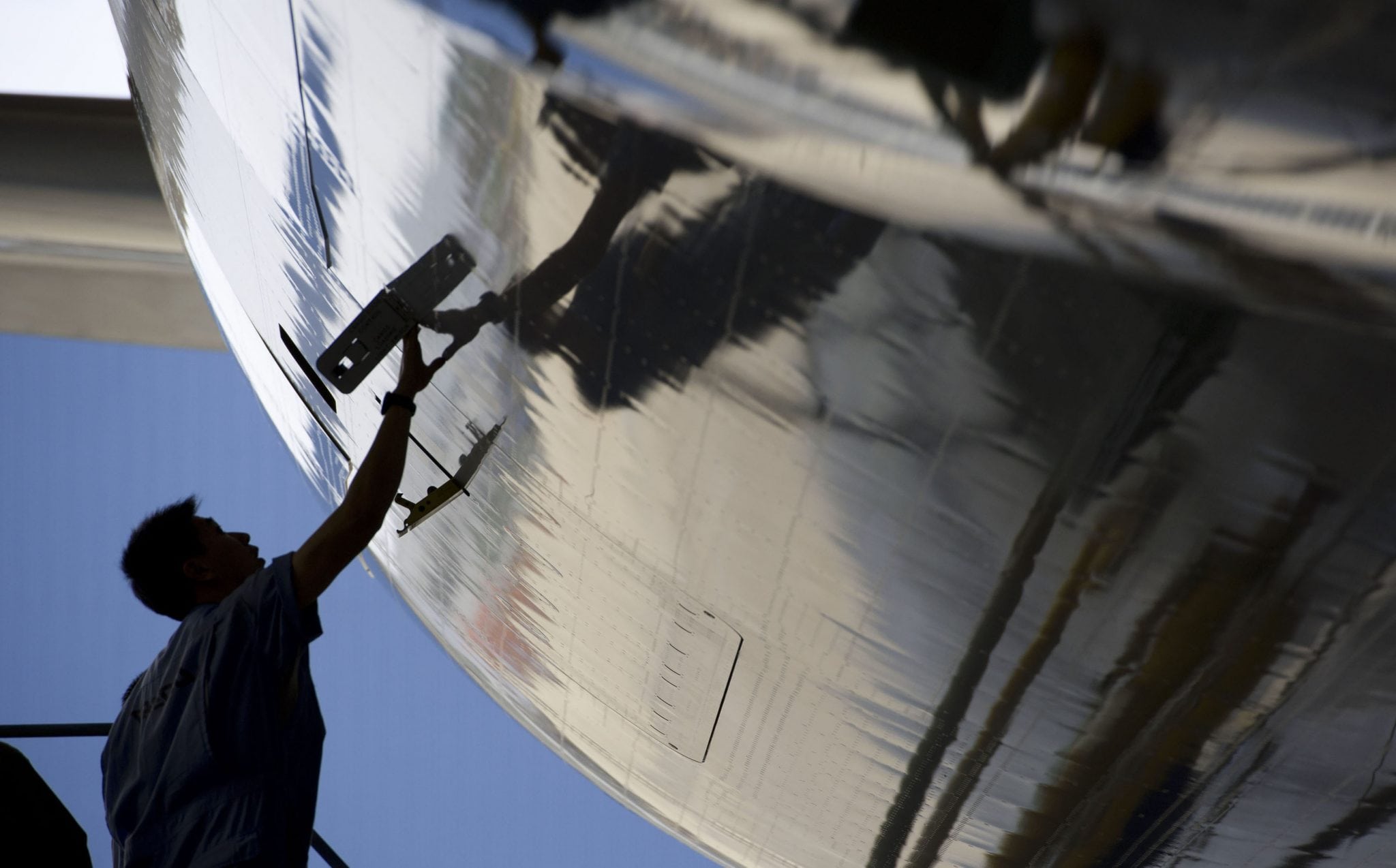 Photo: Boeing.
Deloitte's projection for the commercial sector is based on forecasts from airframe manufacturers and several investment analyst reports. The 2016 outlook specifically notes that stable growth in the global Gross Domestic Product (GDP) and lower oil prices will have an impact within the commercial aerospace sub sector.
According to Tom Captain, who leads Deloitte's aerospace and defense segment, commercial aircraft replacement will continue to be strong in the Asia Pacific region. Captain expects the re-engined versions of Boeing's 737 and the Airbus' A320 to dominate sales over the next decade. 
"Those engines, the geared Turbofan PW 1000 and the CFM LEAP X engines, promise to save upwards of 14 to 16 percent fuel burn and that has caused an explosion of new orders for commercial aircraft from Boeing and Airbus and the replacement cycle certainly accelerated when the new engine versions of those two airplanes were announced," Captain told Avionics Magazine.
Captain also said that the continued growth in demand for air travel by airline passengers will increase competition and lead to price pressuring that will cause a ripple effect across the supply value chain for the commercial aerospace segment. The ability for suppliers to keep up with increased production rates is the industry's most significant challenge right now, he said.
At the end of the third quarter of 2015, Airbus and Boeing reported a combined order book of more than 12,400 aircraft representing nine years of current annual production rates. The report estimates that 1,420 large commercial aircraft will be produced in 2016, which is a 40 percent increase in the number that was produced just five years ago. By 2021, production is projected to increase to more than 1,600 aircraft.
"There are many teams and initiatives by the [Original Equipment Manufacturers] OEMs as well as the tier 1 manufacturers to work with suppliers so that [the suppliers] don't fail. And that is all being done at a time when there is incredible pricing pressure by airlines — actually caused by you and I who fly — onto their suppliers to reduce their prices significantly in order to maintain a competitive market position," said Captain. 
Over the past decade, aerospace suppliers were able to meet increases in production by changing their business models with non-recurring research and development, investment in tooling and directly managing lower tier suppliers, according to the report. Pricing and volume expectations have lead to a demand for continued changes to those business models as well, where suppliers must develop original designs.
"At the same time, suppliers are being asked to change their business model to a pay-to-play model, a risk-sharing partner model where they are not just designing to print but actually being asked to do the design work and supplier management work themselves. They are getting squeezed on both sides causing some of them to go out of business or to sell to larger competitors," he added. 
Regarding avionics manufacturers and suppliers specifically, Captain expects 2016 to be a year of continued innovation and also consolidation as some of the smaller companies may not have the ability to invest in the industry going forward.
"There are companies that may represent competitive threat to the established tier 2 vendors, I think that you will find that 2016 will be a year of innovation where there will be great strides made in navigation technology, communications technology, [and] digital communications technology," said Captain.