[Avionics Today 12-24-2014] The FAA has not committed to any firm timeline on releasing a Notice of Proposed Rulemaking (NPRM) for regulating the commercial operations of small Unmanned Aircraft Systems (UAS). Instead, the agency and several industry partners announced the launch of a new safety campaign, "Know Before You Fly," during a teleconference Monday. The goal of the new campaign is to provide education about the safe operation of unmanned aircraft for the tens of thousands of Americans that the agency and industry expect to receive as gifts over the holiday season.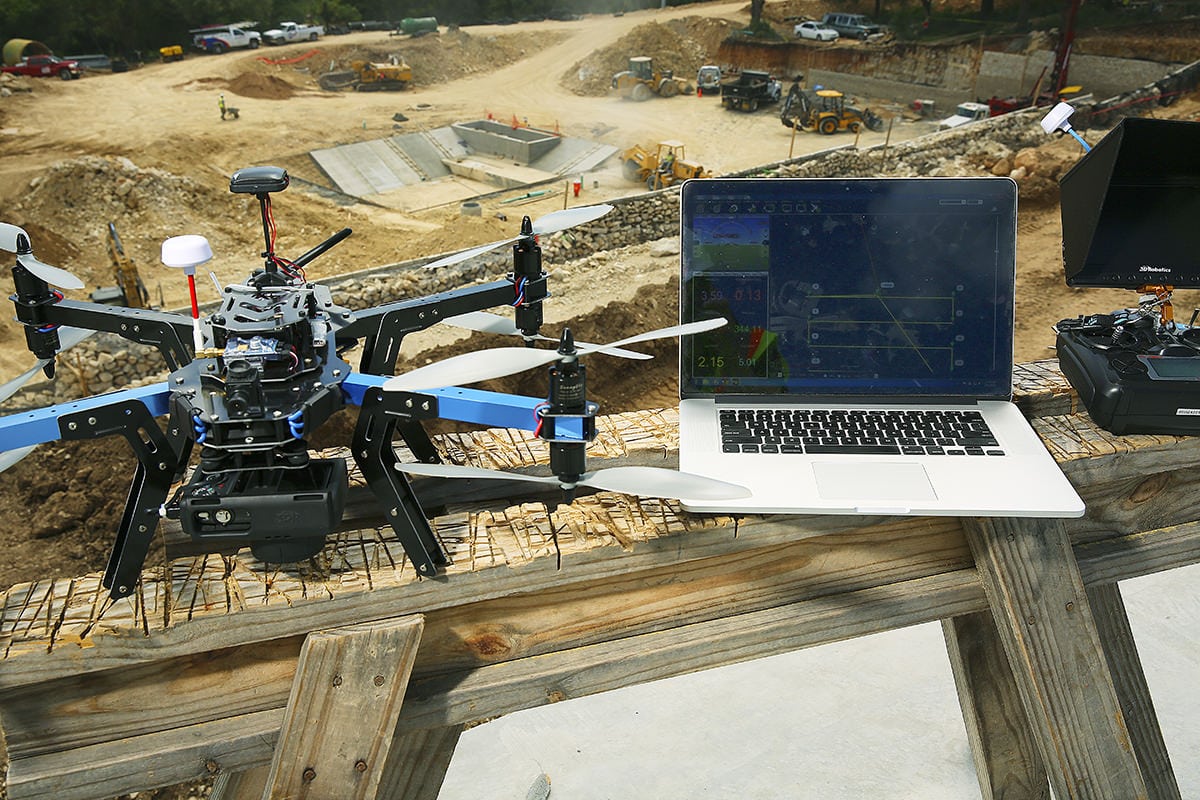 The X-8M UAS from 3D Robotics. Photo: 3D Robotics.
When asked during the teleconference to commit to a date releasing drafted rules for commercial applications of UAS weighing less than 55 pounds, FAA Administrator Michael Huerta said the agency is still working on finalizing the proposed regulations.
"We're working very closely with our administration colleagues and we're very focused on getting it out as quickly as we possibly can. It's a very complicated rule and the important thing is that we get it right but we're very focused on getting it out quickly," he said. 
According to the U.S. Department of Transportation's (DOT) December 2014 "Significant Rulemaking Report," the NPRM was scheduled for release on Dec. 22, 2014. The original intended release date for the drafted rule was March 10, 2011. 
The rule making would adopt specific regulations to address small unmanned aircraft registration and marking, certification of their airmen and operational requirements and limitations in order to increase the safety and efficiency of the National Airspace System (NAS). As an explanation for the delay, DOT indicates that there have been "unanticipated issues requiring further analysis."
During the teleconference Monday, Huerta outlined the activity that the agency is currently seeing around new usage of UAS. 
"A large segment of the market for multi-rotor unmanned aircraft is photography enthusiasts," Huerta told reporters, before going on to remind airspace users of the agency's current guidelines that prevent the use of unmanned aircraft for commercial purposes.
"Don't fly above 400 feet, keep your unmanned aircraft within sight, don't operate near people or crowds, do not fly an unmanned aircraft within five miles of an airport without notifying FAA, air traffic control or the airport operator. These conversations are critical for safety. You may only fly unmanned aircraft for hobby or recreational uses, you cannot earn money or use it for your business unless you get prior authorization from the FAA," said Huerta. 
Earlier this month, the
FAA issued five regulatory exemptions
to four companies for commercial UAS operations. These included exemptions permitting the companies to fly unmanned aircraft for aerial surveying, construction site monitoring and oil rig flare stack inspections. Trimble Navigation Limited, VDOS Global LLC, Clayco Inc., and Woolpert Inc. (two exemptions), were the four companies granted the exemptions. 
That brings the total number of exemptions to 12, after the agency granted exemptions earlier this year to seven different film and video production companies. Currently the agency has received a total of 167 requests for exemptions that would permit other companies to fly unmanned aircraft for commercial purposes, showing that the demand is definitely growing. 
Petitions currently awaiting review from the agency show the various commercial applications that we can expect to see within the NAS once the FAA does come out with a final rule regulating certification for UAS weighing less than 55 pounds. Among those companies currently awaiting the FAA to review their submission include Hoovy LLC, a Los Angeles-based company that wants to fly small unmanned aircraft to promote banner advertisements for businesses and services throughout the Los Angeles metropolitan area. Another exemption submission comes from State Farm, which is looking to use UAS for insurance claims to provide imagery and analytics in underwriting, catastrophe response, roof inspection and claim resolution settings. 
While Huerta did not say whether the FAA would publish its NPRM for small UAS prior to the end of 2014, the administrator said the agency's main focus will continue to be safety.  
"As with any new technology, you're going to have different points of view with different opinions and we welcome that because that's how we get to ensuring that we can develop the best regulations and the best mitigations to put in place," said Huerta. ""I'm very confident we have a very open process; we have a transparent and a thoughtful process that is very focused on how we stage integration into the [National Airspace System] but [we must] do it in a safe manner."